Better Price Windshields Replacement
At Better Price Auto Glass we understand that windshield replacement and auto glass repair costs aren't part of your everyday budget. With escalating cost of living and lower wages it can be difficult, many find it impossible to pay for a new window or windshield when the need arises.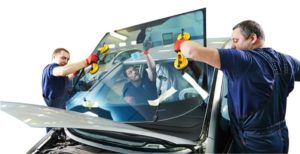 That's why we ensure the best windshield, auto glass and car window glass repair or replacement costs possible without sacrificing quality auto glass parts and craftsmanship.
We ask you to give Better Price Auto Glass a call at (888) 661-8888, our courteous and professional operators are standing by.
We need the correct vehicle information and the zip code where you would like the installation to be performed.
Windshield Replacement
Better Price Auto Glass provides replacement windshields for all vehicle types, both foreign and domestic, including trucks.
During the windshield replacement process, we perform a thorough check for rust, as well as examine the general condition of the pinch weld to check for problems that may create leakage, or an unsafe condition. Prior to installing the new windshield, we treat any rust spots and thoroughly vacuum out all particles that may hinder the urethane from fully adhering to the windshield and the body of the vehicle. We offer a lifetime warranty against leaks with every new windshield replacement.
Frequently Asked Questions
Can my windshield be repaired or does it need to be replaced?
With rock chips, we can repair most that are smaller than a quarter and not in the driver's line-of-vision. In other cases, safety requires that the windshield be replaced.
My insurance company says I have to go with a different shop for my windshield replacement. Is this true?
No! The law states that you can use any glass shop you choose. Better Price Auto Glass is approved by ALL insurance companies. Remember you have the right to choose any glass shop so don't let the insurance company steer you where to take your vehicle.