Better Price Auto Glass Pearland
Windshield Replacement near Pearland TX
Windshield replacement for your vehicle, Ford, Chevy, Dodge, Porsche and any other type of vehicles we can get it done!
If your vehicle has recently encountered windshield damage, you may be wondering whether repair or replacement is necessary. While Better Price Auto Glass can repair most chipped windshields, cracks typically longer than three inches indicate an immediate need for windshield replacement in order to protect the structural integrity of your car and the safety of its occupants.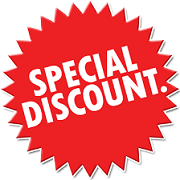 To decide if your best option is windshield repair or replacement, Better Price Auto Glass considers a few factors.
Size: Though there are a few exceptions, chips larger than 3/8 inch and cracks more than three inches long generally require windshield replacement.
Location: Cracks that have splintered to the edge of the windshield typically require replacement due to their tendency to spread. Chips or cracks directly in your line of vision require replacement as well, as a repair often does not cure clearly, leaving a slight outline in the repair area.
Timespan: The longer you leave chips and cracks unaddressed, the more likely dirt will build up making it difficult to perform a successful repair, and requiring a replacement.
Better Price Auto Glass works with all major insurance carriers, handling the insurance filing for you.
Don't let a crack in your windshield threaten the safety of your family. Contact Better Price Auto Glass today. Our auto glass specialists have the skills and experience necessary to determine your windshield replacement and repair needs.
We accept all major credit cards
Windshield Repair in Pearland TX
At Better Price Auto Glass we understand that windshield replacement and auto glass repair costs aren't part of your everyday budget. With escalating cost of living and lower wages, it can be difficult, many find it impossible to pay for a new window or windshield when the need arises. That's why we ensure the best windshield, auto glass and car window glass repair or replacement costs possible without sacrificing quality auto glass parts and craftsmanship.
We ask you to give Better Price Auto Glass a call to our courteous and professional operators are standing by.
We need the correct vehicle information and the zip code where you would like the installation to be performed.
Windshield Replacement Pearland TX
Better Price Auto Glass provides replacement windshields for all vehicle types, both foreign and domestic, including trucks.
During the windshield replacement process, we perform a thorough check for rust, as well as examine the general condition of the pinch weld to check for problems that may create leakage or an unsafe condition. Prior to installing the new windshield, we treat any rust spots and thoroughly vacuum out all particles that may hinder the urethane from fully adhering to the windshield and the body of the vehicle. We offer a lifetime warranty against leaks with every new windshield replacement.